Angie Koss, Realtor®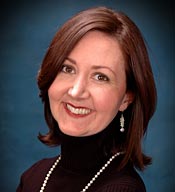 Angie Koss represents the region's finest properties with exceptional skill using the most innovative technologies currently available. Angie Koss offers ultimate privacy and security, speed, and efficiency. Her years of full-time experience have given her a clear understanding of the mindset of home buyers and sellers and a thorough understanding of the regional marketplace.

Angie Koss has had considerable success as a member of the Greater Louisville Association of Realtors, accumulating a terrific sales record. She has an aggressive yet professional approach to the business resulting in sales figures that are significantly above the average, and many satisfied clients.